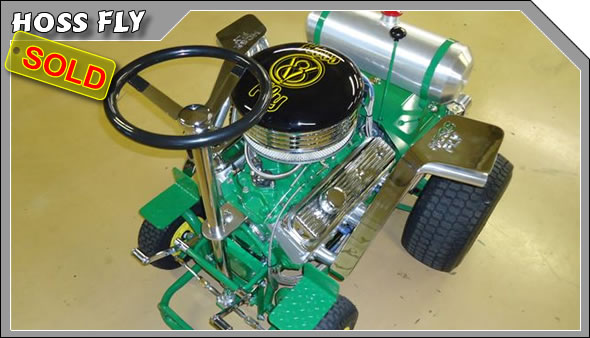 HOSS FLY
V8 Chevy Motor
Left Pedal / Hydrostatic Forward & Reverse Transmission
Forward Speed 25 MPH
Reverse 5 MPH
Right Pedal / Throttle
Boom Tube Headers
Hoss Fly Chrome Header Covers
5 Gallon Spun Aluminum Fuel Cell
Remote Start
Rear Radiator For A Cool Ride
Able To Tow 2000 Lbs.
Yellow, Red, & Black are also in stock . . . Ready to ride !!!!
$14,900.00