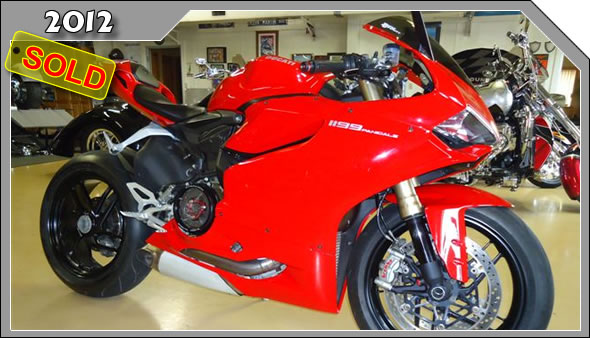 2012 Ducati 1199 Panigale
Used 2012 Ducati 1199 Panigale
Ducati Superbike 1199 cc
7,916 miles !!
Superquadro clutch & cover
No marks or scratches
Front tire is thin
Rear tire looks good
195 horsepower !!
360 lbs.
Ok, I'm not going to pretend that I know anything about Ducati bikes nor does anyone else in this shop. Just a fact !!
This bike is in real nice condition, no marks or scratches on body or wheels. front tire is thin, rear tire looks good. starts right up, sounds awesome. Since we have been a 20 year old Boss Hoss dealer and know absolutely nothing about Ducati's, I'm going to mark it cheap and the first serious superbike guy that calls with $12900.00 is going to own this nice bike !!!!
Bike is real nice, price is real cheap !!!! Sorry no goofy offers!
$12,900.00