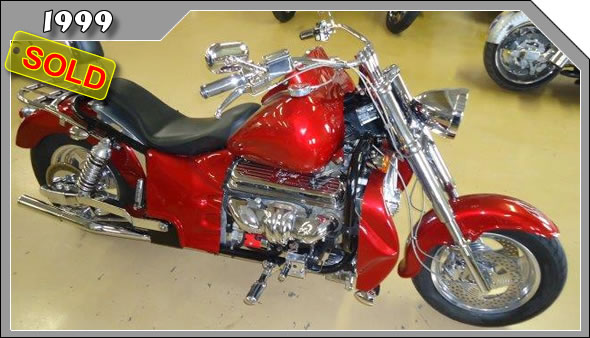 1999 Boss Hoss
USED 1999 Boss Hoss
350 ci. / 355 horsepower
Single speed automatic transmission
20,850 Miles !!!!
New style chrome inverted front end
New front wheel and neck bearings
Chrome luggage rack
Chrome long shot dual exhaust
Chrome and cosmetics near perfect condition!
MBHC updated fuel system, all components
MBHC updated electrical system
Wineberry metallic base color w/ candy red ghost flames
Not a nick or scratch on the paint
All updates and complete Mountain service!
Ready to ride today!
Super Clean Bike, Needs Nothing and Runs Perfect !!!
$14,900.00