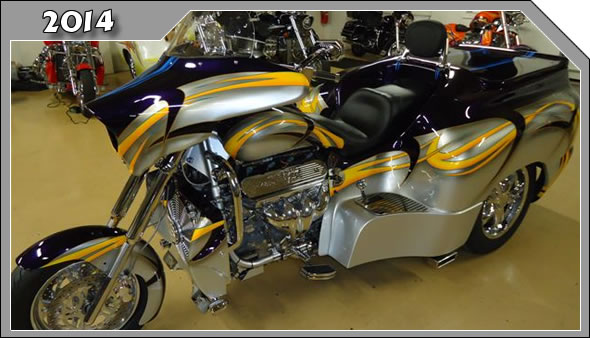 Brand New 2014 Mountain Custom Boss Hoss Sierra Trike
All Aluminum LS Engine

485 Horsepower

Factory hot cam kit and ECU
Four speed automatic transmission

Paint and Graphics by Kenny Dean

VERY SHARP TRIKE!
$73,900.00
Check Out The HOSS FLY, A V8 Barstool!
We have Mountain Boss Hoss Cycles Gift Certificates Available!!!!