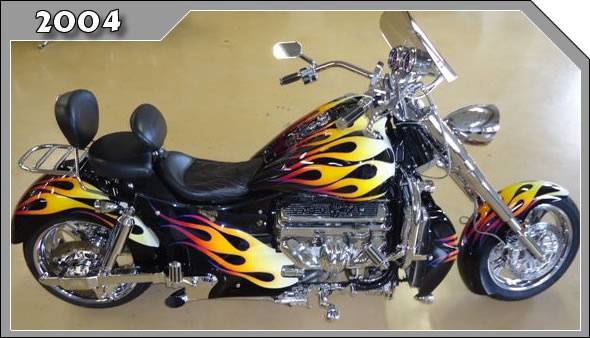 USED 2004 Mountain Boss Hoss Super Custom
350 cubic inch
455 Dyno Horsepower
Jet custom built motor $9500.00
Custom paint and design by Kenny Dean / Impact Graphics.
6,214 Miles!
Over $70,000.00 to build!!!!

Super Cool Hot Rod Bike!!!

$44,900.00
Check Out The HOSS FLY, A V8 Barstool!
We have Mountain Boss Hoss Cycles Gift Certificates Available!!!!