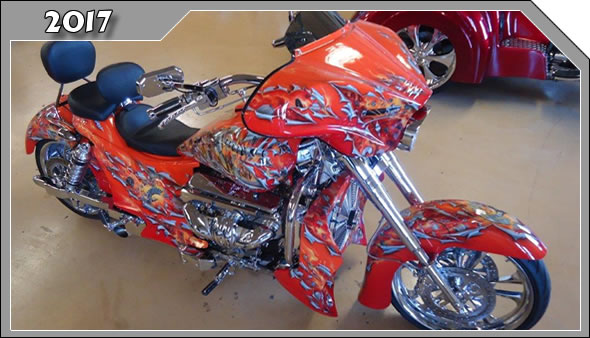 New 2017 Boss Hoss Mountain Super Custom "STRESSED OUT"
383 Stroker Motor
420 Horsepower
Chrome intake manifold
Polished stainless and chrome hardware
MBHC big tube headers
MBHC stretched fuel tank
Stretched side panels
All custom bodywork!
Carbon fiber gauges
Boss Hoss XL chassis
Custom led lighting
Chrome 18" 300 rear tire
Chrome 23" front tire
Chrome matching rotors and drive pulley
45 degree raked front end
Boss Hoss fairing with 1000 watt stereo system
Custom seating
Chrome frame
ALL CHROME GOODIES!
ALL THE BEST! KILLER SHOW BIKE!
$110,000.00

Mountain Boss Hoss Burnout

Check Out The HOSS FLY, A V8 Barstool!
We have Mountain Boss Hoss Cycles Gift Certificates Available!!!!