We try to update our web site as often as possible, but we have many bikes coming in and out weekly
that may not be shown. If you are looking for a particular Boss Hoss, please call.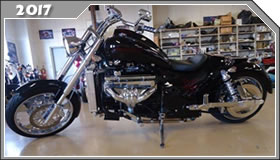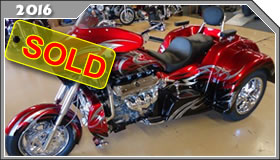 NEW 2016 Boss Hoss Coupe Trike

LS3 All aluminum GM crate motor, 445 Hp
Four speed electronic shift transmission
REAL HEAD TURNER!! SHARP!!!
$62,900.00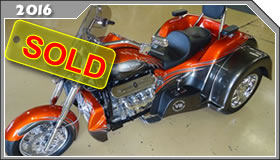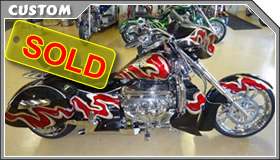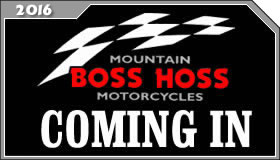 NEW 2016 Boss Hoss Coupe Trike
LS 445 Horsepower all Aluminum Engine
Air Ride * Cruise Control * Chrome Wheels All Options!!!

CALL NOW! Pick Your Paint & Graphics!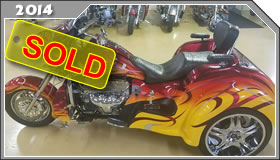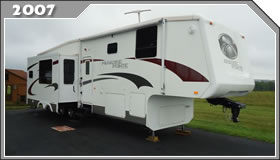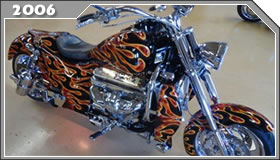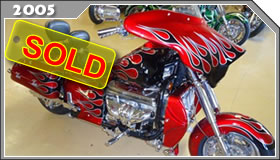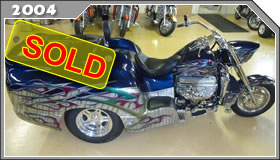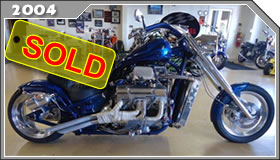 USED 2004 V8 Chopper
383 ci. Chevy Stroker
3,500 miles! Great Looking!
Great Running V8 Chopper!!
$19,900.00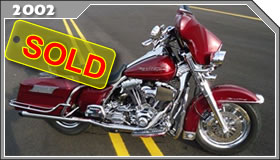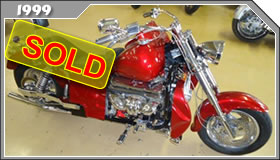 USED 1999 Boss Hoss

350 ci. / 355 horsepower, Single speed
MBHC Updates, 20,850 miles
Super Clean Bike, Needs Nothing!
$14,900.00
We have Gift Certificates Available!!!!