We try to update our web site as often as possible, but we have many bikes coming in and out weekly
that may not be shown. If you are looking for a particular Boss Hoss, please call.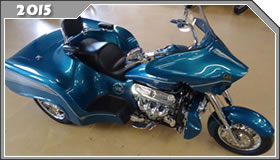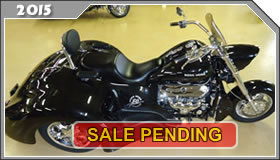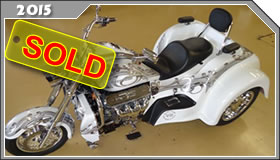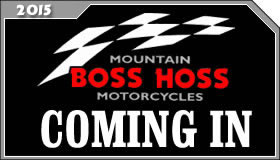 NEW 2015 Boss Hoss Coupe Trike
LS 445 Horsepower all Aluminum Engine
Air Ride * Cruise Control * Chrome Wheels All Options!!!

CALL NOW! Pick Your Paint & Graphics!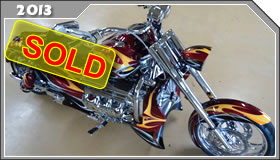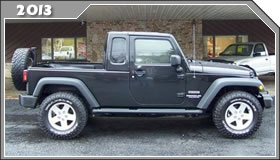 USED 2008 Boss Hoss
350ci/385hp
150 Correct Miles! Looks & Runs Like New
Great Looking Bike!!
GREAT DEAL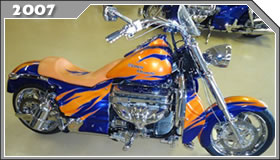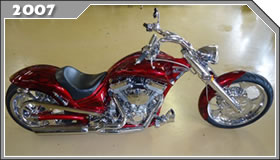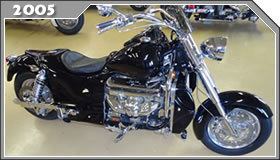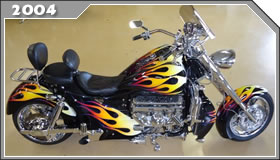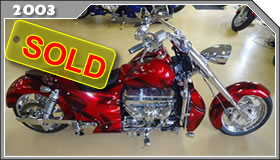 USED 2003 Boss Hoss
434 cubic inch
Real Sharp Bike!!!
Completely serviced, ready to ride!
$32,900.00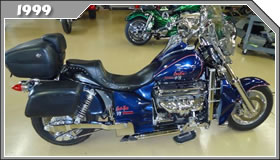 USED 1999 Boss Hoss
350 cubic inch, 355 horsepower
Super Clean - Great Running Bike.
None this clean at this price!!!
$14,900.00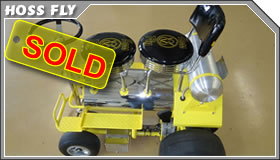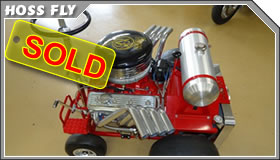 NEW Hoss Fly
V8 Chevy
Hydrostatic Drive System
Ultimate Bar Stool!
$14,900.00
We have Gift Certificates Available!!!!