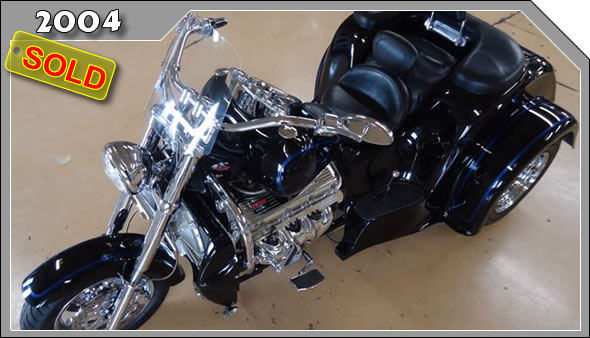 2004 Boss Hoss Coupe Trike
USED 2004 Boss Hoss Coupe Trike
502 ci.
502 Horsepower
Three speed automatic with reverse
9,700 MILES
Super Clean!!!
Options
Wide Windvest windshield
Chrome dash panel
Chrome crash bars
Chrome front and rear wheels
Chrome Boss Hoss plug wire holders
Steering damper
Lazer driving lights
Landmark paint saver fuel caps
LED tail lights
Hi way pegs
Paint
Jet black base with blue pinstripe. REAL SHARP!!!
Completely Serviced and Ready to Ride!
$34,900.00