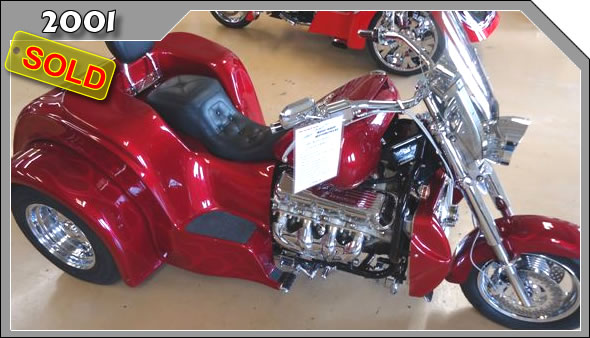 2001 Boss Hoss Coupe Trike
USED 2001 Boss Hoss Coupe Trike
502 cubic inch
502 horsepower
3,875 miles
Correct mileage, we sold new
Local Owner
Ram Air fuel tank
Detachable windshield
Chrome front and rear wheels
Chrome front end and brake calipers
Chrome lower air dam
MANY EXTRAS!!!!
Paint
Brandywine base color with custom flame graphics.
Near perfect condition, GREAT BUY!!
$29,900.00