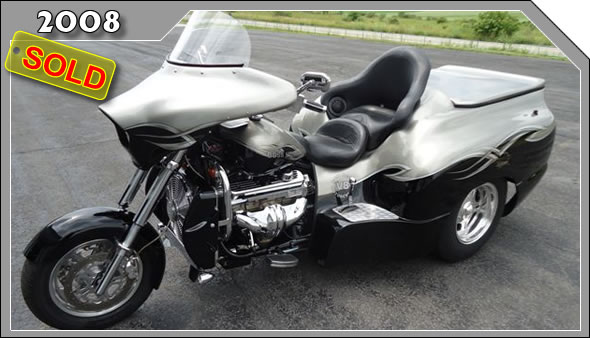 2008 Boss Hoss Sierra Trike
USED 2008 Boss Hoss Sierra Trike
350 cubic inch, Fuel Injected
385 Horsepower
Three speed automatic with reverse and park
12,430 miles!
Options
Boss Hoss fairing kit
Custom painted to match
Am-Fm-Cd
Rear speakers
Chrome crash bars
Chrome lower air dam
Lazer driving lights
Serviced, Ready to Ride!!
Paint
Silver and black custom graphic paint.
Real nice, good looking trike!!
$34,900.00